There aren't many things in life better than 5 Share Friday, except of course 5 Christmas Friday!
We've only 2 more days to go until an old bearded man wearing a red robe breaks into our homes, eats mince pies, drinks cherry and claims to leave presents that we actually purchased ourselves.
1. Quote I've been pondering this week: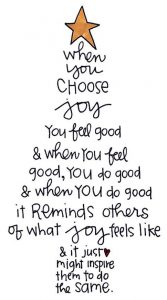 2. The Cookie Monster is stealing Christmas, or rather internet cookies are. Have you ever searched the Internet for anything and then seen it appear in ads on other websites and Amazon? Here's an article I read that shows how this is spoiling the surprise for many, doh!
3. We all know the origin of Spiderman, though do you know the origin of Chewbacca? Well you do now… this photo I found shows our family dog Bertie biting Chewies finger before he became everyone's favourite Wookie (I didn't realise our Bertie could time travel, awesome!).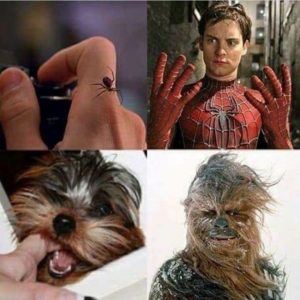 4. On a more serious note, this time of year is a good one to consider what giving you're doing outside of immediate family and friends, both time and money. On the money side we've gone with a monthly donation for 2018 to Doctors without borders aka Medicines Sans Frontieres https://www.msf.org.uk/ ( USA site here).
5. And finally, the guy at this website knows the truth about Santa Claus, read it and feel shame if you no longer believe.