1. Quote I've been pondering this week "The day the power of love overrules the love of power, the world will know peace" – Mahatma Gandhi
2. I'm in Pune, India this week on a work trip. I've been lucky enough to have had a few hours to explore the city. The strange feeling of blended chaos and peace is one I've not experienced before, an experience of calm despite the madness. I visited the Gandhi National Memorial, the national monument of India's freedom movement. There are many people who've changed the world for good in some way, none more so than Gandhi (why not watch or rewatch the movie? It's fantastic!  http://www.imdb.com/title/tt0083987/) 
3. I watched Hidden Figures recently, a terrifically inspiring movie about the true story of the women who changed Nasa's place in the space race. It's had an amazing impact since it's release last year, inspiring more young women to seek careers in technology and science. There are only a handful of movies recently where art and truth are blended in such a way that lives are changed forever, this is one of them.
4. I'm lucky enough to have a hotel room overlooking the chaotic streets of Pune. With green trees and flowers blooming as well as the 24 hour rush of people jumping on the trains by the station (my ear plugs have definitely come in handy!). Here's a typical view..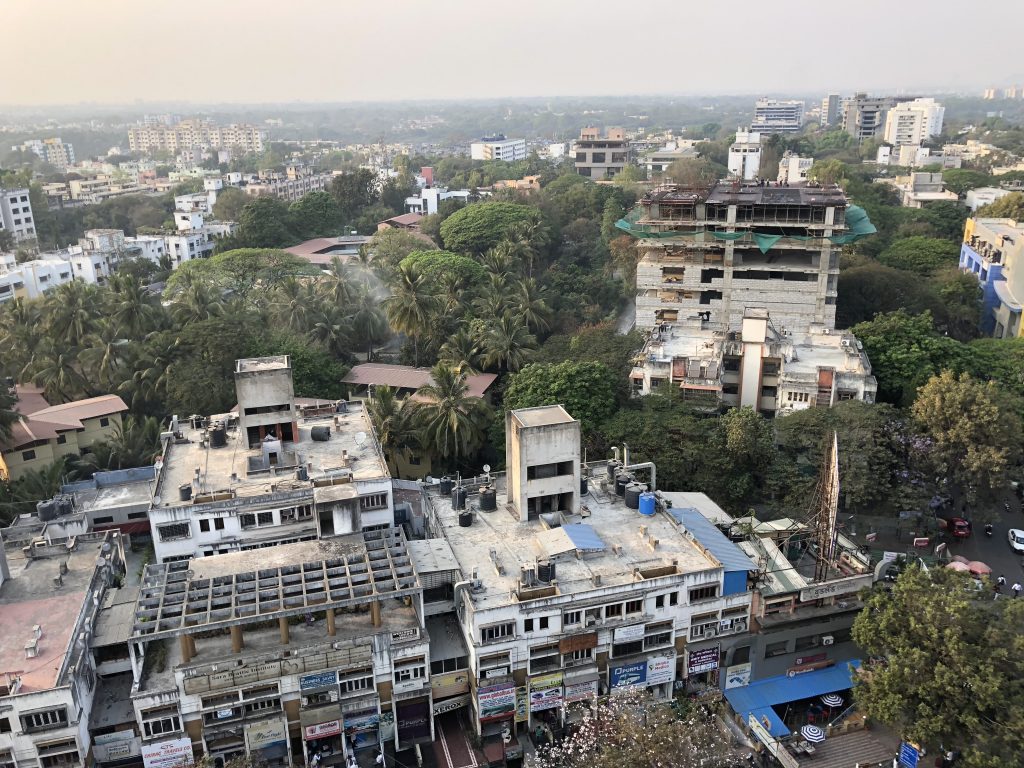 Each morning I've opened the curtains to let the sun beam through (it's 100F or nearly 40C), sitting cross legged in my baggy linen trousers and meditating before I move on to the rest of the day. It may seem cliche given where I am, though the power of mediation brings ease and peace to each day, ridding my body of aches and pains that have built up over the previous 24 hours and helping me focus. I recommend trying Headspace  if you're interested in meditation and want to try it out.
5. A colleague lent me the book Idiot Brain by Dean Burnett, a neuroscientist and Guardian blogger. Dean is also a stand up comedian, which definitely comes across in his writing style. I'm enjoying it and recommend checking it out. I'm not not finished, yet so far it's a charming collection of pop neuroscience musings on "how the human brain does its own thing despite everything the modern world can throw at it." 
Have a great weekend everyone!