Is it Friday already? Time for some sharing. Funny and useful? Always!
1. Quote I've been pondering this week "Everyone wants to live on top of the mountain, but all the happiness and growth occurs while you're climbing it." – Andy Rooney
2. Commuting – I thought I had a difficult commute to work, have a look at this video and fee grateful you don't have this one (unless you're in the video of course).
3. Privacy… I like to control my computers camera and mic to ensure my privacy (if you have an Alexa type product you might want to read this). I have been using Oversight on the Macbook for a couple of months now, it does a great job of keeping my mic and cam secure. If you have a Macbook take a look, it's better than a piece of tape (I should let Mark know…)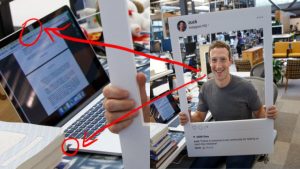 4. Financial freedom anyone? Yes please! This has been a consistent goal for me for the last 2 years and even though it will take a while I'm determined to reach it. I read this article (a year old) again and if you're interested in being financially free check it out.
5. Did anyone know that January has been renamed veganuary? A growing movement that's gaining popularity. We like to be almost meat free in family Purvis, though we're not strict vegans the rest of the fam have followed my dairy freeness which is great!