1. Quote I'm pondering this week "A real friend is one who walks in when the rest of the world walks out." –Walter Winchell
2. Purchase I made – NordVPN. If you value your internet security, privacy or simply want to watch media from a different country (I purchased this for all 3 reasons) then a VPN (Virtual Private Network) is for you. If you route your internet through a VPN via your modem / router then everything at home connecting to your WiFi will be secure and private.
I'll also use it with my phone and laptop in public places, giving me that added confidence and security.
3. Article I'm pondering this week: These 20 truths about life are great reminders and No. 13 is one I'm focusing extra energy on:
"13. Nobody cares how difficult your life is, and you are the author of your life's story. Stop looking for people to give you sympathy and start creating the life story you want to read."
4. Someone I know shared this amazing 3D view of our world population. You can move around from country to country while also comparing with years past. This fabulous web app effectively visualises 7.6 billion people so it's no longer inscrutable for any of us, amazing!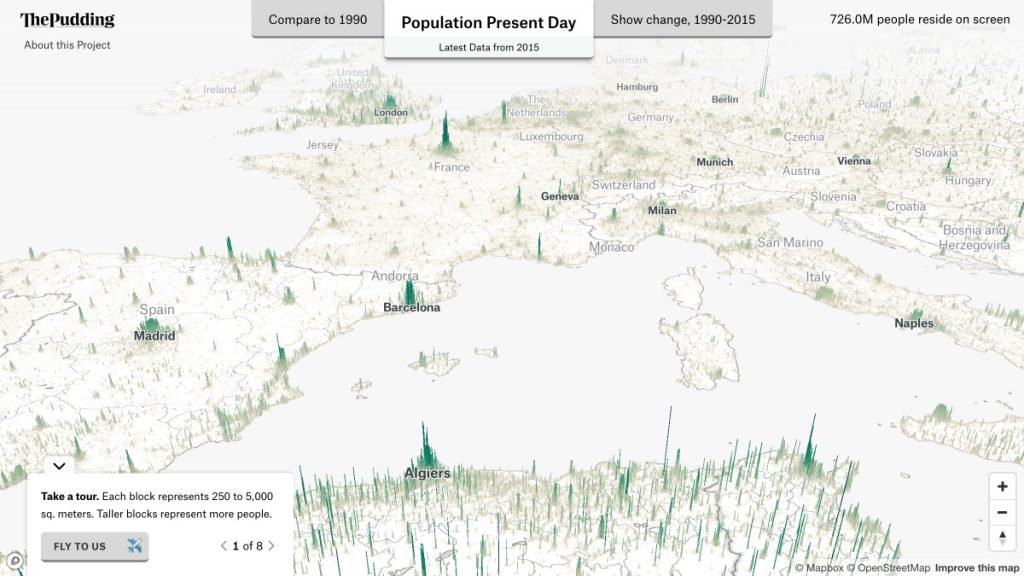 5. Since the release of Spotify's engineering culture videos back in 2014 I've been fascinated by the content they shared.
Part 1: https://labs.spotify.com/2014/03/27/spotify-engineering-culture-part-1/
Part 2: https://labs.spotify.com/2014/09/20/spotify-engineering-culture-part-2/
Much of the engineering and quality change I explored with my teams at Microsoft happened as a direct result of content from these videos.
4.5 years on I still find them interesting and regularly review every quarter. This week I realised they're also being watched by others here at Unity and I've rewatched them again recently. Each time I watch them I realise I'm learning a gem, not just for my work but for my personal growth too.
If you are involved in software development or simply interested in how Spotify works and you haven't watched these videos, or read the Spotify blog, then grab a coffee, get your headphones on and make 30 minutes right now. It'll be the most productive 30 minutes you've had all week.