1. Quote I'm pondering this week "Age may wrinkle the face, but lack of enthusiasm wrinkles the soul." – Danish Proverb
2. This week my wife Mandie found a gem online. I'm reminding myself to review it each morning in order to make the change from sorry to thank you. It rewires the brain and creates a more positive interaction, amazing, see below: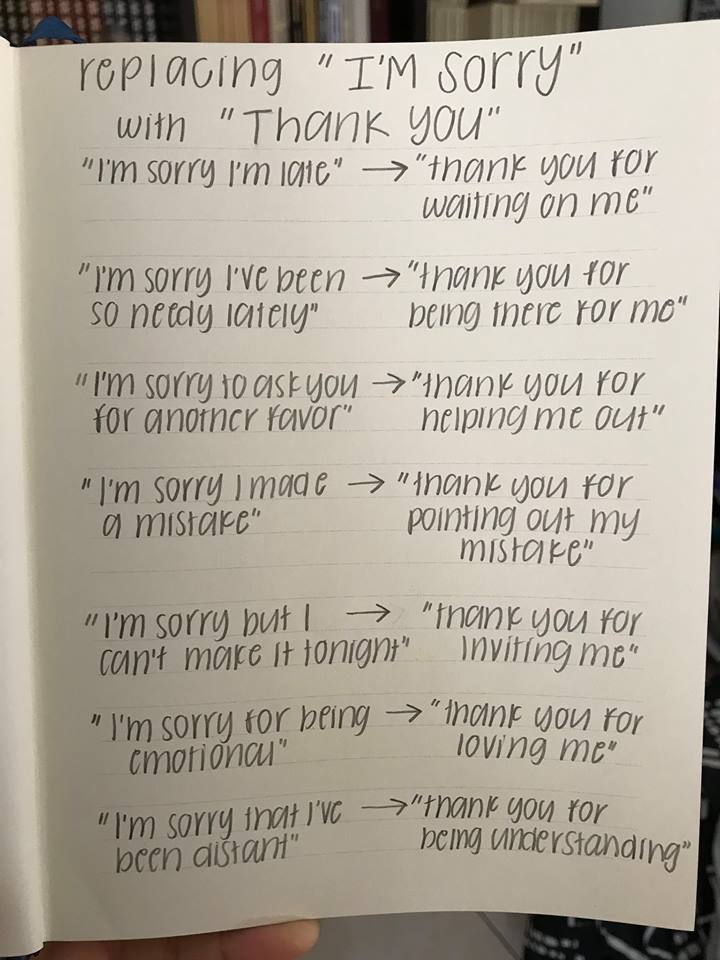 3. This week we had a Black Kale error on our veg delivery and accidentally ordered 4 bags of kale. Since we've been looking at boosting our immune system for the winter we've found this Kale pesto to make at home. It's not only tastetastic, it's full of goodness too. It's a simple 5 minute recipe and you can easily swap the almonds for walnuts to make a truly winter tasting pesto
4. Talking of walnuts one of our neighbours has a fabulous walnut tree in their front garden. He came over to give us a nice bag of them. Yesterday evening I put on some Bob Dylan and Simon & Garfunkel, sat down with my 14 month old son and we washed them in a bowl together. They then went in some old tights and we hung them in the basement for drying. They'll be nice and ready for Christmas!
Walnut trees are more common than you might think, have a look here to help identify one and have fun collecting and eating non supermarket nuts.
5. Last week I found myself overcommitted, not leaving enough time for new short deadlines at work. I had to let go of something and chose to drop training at work on how to learn. I was so enthused about attending this training I almost used a ploce word here to emphasise how disappointed I am (I've just learned ploce, what a great term).
There's always a bright side to things however, and this situation made me look at my own ways of making sure I have my usual space to learn each month. Taking inspiration from a recent Microsoft post on 'building a culture of learning', I've used Trello to make my own learner board. What a fantastic idea, the Microsoft post is a 3 minute read and well worth it for those interested in understanding the importance of continuous learning for the modern workplace.