1. Quote I'm pondering this week – "Not all those who wander are lost" – J. R. R. Tolkien
2. Article I've been reading –  Ego is the enemy of good leadership:  It's a short 5 minute read, pertinent to anyone who works as a lead or has a lead. One sentence I keep pondering on is this one: "Leadership is about people, and people change every day. If we believe we've found the universal key to leading people, we've just lost it."
3. What I'm drinking – I've been making this quick 5 minute shake in the mornings. It tastes like a caramel smoothie, gives me a natural sugar and protein boost, and is just the ticket before any kind of physical activity:
1 Banana
3 Medjool dates
10 Almonds
200ml Oat milk (or other non dairy)
1 tablespoon of mixed seeds
Blend in a blender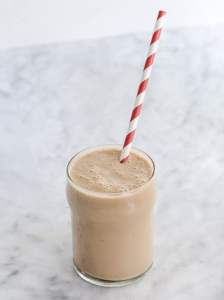 4. Getting a different perspective – I found  https://quillette.com/ from a long form article here. There are some fascinating posts by some very smart people. I don't agree with all viewpoints, yet I do appreciate knowing there are other views out there for pondering. As the website says, Quillette prides itself on publishing 'dangerous' ideas other outlets won't touch, so I expected to see schadenfreude and flaming. What I've discovered are well articulated, intellectual thoughts, that are at times controversial. Enjoy!
5. I've started a different approach to reading – one I hadn't considered before, it's detailed here.  At first It looks counter to conventional wisdom, yet logically it makes sense, so I'm experimenting with it. We'll see what happens over time and I'm feeling confident already. Try it and see for yourself. A good quote from the text:
"A good shock often helps the brain that has been atrophied by habit." — Napoleon Hill
Have a great weekend everyone!